How to use mobile-first to gain customers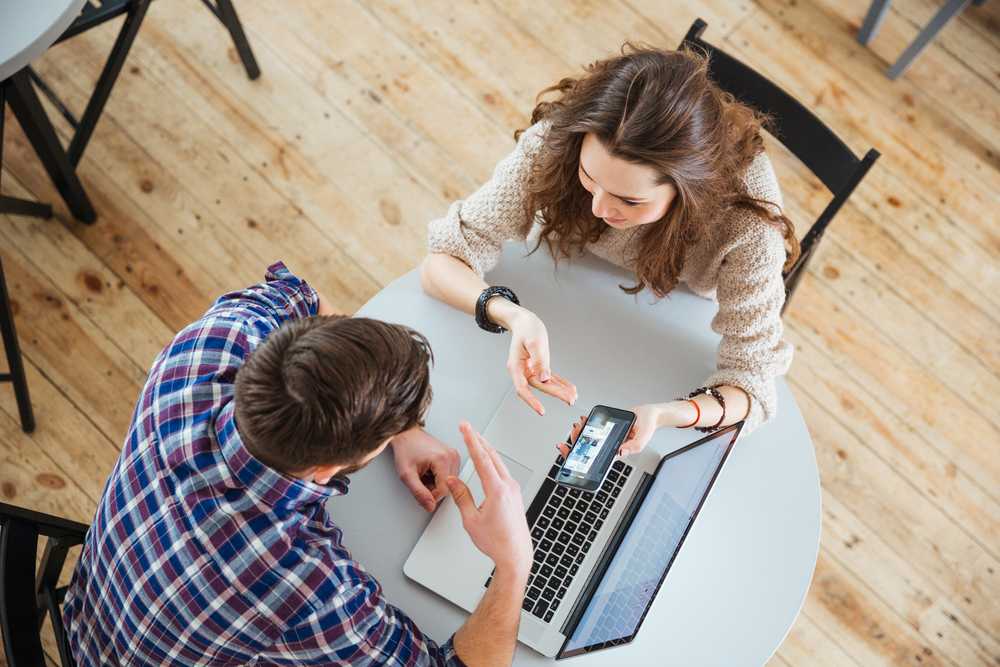 What is mobile-first?
The majority of people around the world have a smartphone or mobile device. 81% of Americans own a smartphone, and about half of the world. Information is faster to receive because of the internet. People can purchase a product in seconds, receive quotes instantly, book appointments, etc. This is because of the mobile-first design that is used for mobile devices. 
Mobile-first design is developing a website or app for mobile devices. This approach is for mobile users, who are more likely to visit a site first with a mobile device instead of a desktop.  
Read more on how customer experience can help your business- How To Leverage Customer Experience Management To Increase Revenue.
New and early stages products
Having a mobile design for the early stages of a product or service is crucial. It is usually the first way that consumers interact with a brand. Having an easy to use the mobile-first site will help a business find success. It will either attract customers or make customers look away. This lets customers learn more about the product or service through their smartphones. From a mobile website, a business can promote its app to users. This will let users have instant access to a business and can lead to a positive customer experience.  
Mature Product Stages
Mature product stages are hard times for businesses to keep customers. Many businesses ask themselves, "How can I keep customers returning for our product?." This is when a mobile app comes in handy for businesses. During mature stages, customers already know what they want. An app is easier to navigate and can allow them to reorder previous purchases. With the app, the user can learn more about other products and services. Also, reach customer service or find a nearby location. An app is meant to give the user a positive experience, which will lead to loyal customers. 
Growth stage products 
At the growth stage, the product will become old, and many buyers will look for something else. The app will benefit the business by saving buyers information. Many times users will return because of how easy an app is. They don't want to download another app and input their information again. An app that has customers' information will save the user's data for faster service. What is going to keep the customer is not the product but the service. 
Mobile-design for smartphones and tablets 
When building an app or designing a website for mobile devices. It would help if you kept in mind the different types of devices. For smartphones, the website should get straight to the point. Many mobile users spend about 26 minutes on a mobile site. When making a site for a smartphone, it should be easy to scroll. Since the screen is smaller, all the content should fit. The main CTA should be at the beginning of the site. This is because it will be the first thing that people will see when they visit the site. It will lead to sales, subscriptions, etc.
Should you build an app or website? Read more on how to make that decision – Progressive Web Apps Vs. Responsive Websites: How to Choose
 Tablets are about the same as a smartphone but have a wider view. This benefits the business because it allows them to add more content to their site. This will allow you to show other services and products to the users. On a tablet, you want to show more engaging content. That will have users on the site for longer periods, such as videos, images, newsletters, and more. With tablets, you need to plan out the type of content that will be shown. This will drive interest to the user.  
Keep your mobile-first site simple.
A complex mobile site will scare customers away. Consumers hate when something is too complex to use. That is why keeping a site is the key to success. If something is too complex, consumers will feel overwhelmed and will leave. Mobile designs need to go straight to the point. In 2019 worldwide revenue on mobile apps was $462 billion. A mobile app should be simple because it can be the main way a customer will interact with the brand.  
For example, the Amazon app is simple and easy to use, which has acquired 150.6 million app users and 112 million prime users.  The app gets straight to the point, which is for consumers to purchase a product. They have a search bar on top of the app for people to look for products. It instantly takes them to the products that the buyer might be interested in. Anything that is done on the Amazon website can be done on their app. For example, the user can change their address, change their credit card information, etc. Amazon allows its users to do everything from their mobile app. They know that most of the population is always on their phone, which uses a mobile-first design to keep their customers returning. There is no need for the user to go on their desktop. Instead, they can do it on the app and have the same result.  This has made Amazon the number one online retail company. 
Mobile apps should be engaging.  
When building a mobile-first design, keep in mind that it will be the first consumers will see. Many store's goals are to keep buyers in store for long periods of time. This is because the longer a buyer is in store. That is why IKEA, Costco, Sams club have food courts to keep buyers longer. This is the same method you should use when building a mobile-first site or app.
For example, eBay has one of the most engaging apps for mobile devices. eBay lets the user search for items that they are interested in. From there, multiple items will come up from different vendors. The user can either make a purchase or keep scrolling through. The app has a category section for certain items, such as antiques, art, books, cameras, collectibles, clothing, and more. This can keep users looking through more stuff during their time on the app and lead to more spending. It can also be done from anywhere through the app.
A different way that apps are engaging is by sending notifications and updates. Notifications can be sent out when there's an offer. For example, Postmates will send out notifications when there are certain discounts for meals. This keeps the customer engaged with the app and is more likely to make a purchase.
Having an engaging app will keep customers returning and will always find something interesting to keep them using it.
Mobile-first can help people discover your business.
One of the many benefits of having an app is it can come up during searches. This allows mobile users to discover your product or services. 30% to 40% of customers find local businesses through maps.
The way to come up as a top search result is by picking the right set of keywords. The keywords should be relevant to the app and the features it has. The content that is posted on the app needs to correlate with the keywords that are being used on search engines. Another way to come up on top of searches is by paid ads. A business can invest in google for paid search to be on the top search results. This not the most effective method because of cost but will get the app exposure.
It is best to do it organically, which in return will cost less and can still have success as on search engines ranking.
Read more on the latest digital trends- Everything You Need To Know About Digitization Trends
Employee facing 
Mobile sites and apps can make work easier for many employees. If an app is easy to use, consumers can do many things with the app. For example, tasks that are easy to do and take up the employee's time can now be done by the user through the app. This saves employees time and lets them focus on their job. Apps allow for better communication and faster response time. With a great app, it can bring more success to the employees. This can lead to raises or bonuses, which in return can lead to more success. 
Customer-facing
Consumers no longer want to wait in line for service or have to call. Instead, mobile apps can offer services to them instantly. If they have a question, they can get the answer through an app. Also, they can learn more about certain products or services through mobile sites. Shopping can be done instantly and can have the item shipped to their homes. Apps can also be personalized for the user's preference. Such as the preferred language, location, etc. Mobile apps also have features that benefit users. For example, augmented reality can be used to scan bar codes or for other purposes. Mobile-first sites create a positive experience for the user. 
Downturn 
Mobile-first sites have come to be very useful during the COVID pandemic. Businesses that have developed an app have found success during these tough times. The main reason is that consumers can do everything they regularly do in person through the apps. For example, customers can places orders through mobile sites and apps. E-commerce companies are also seeing positive results because they can work without closing. Their apps and sites allow them to operate during the pandemic. Unlike, brick and mortar stores that have been close due to the quarantine. Mobile-first is the key to every business's future success.
Conclusion
Businesses need to improve their mobile-first design. It is the introduction of your business to the world. It can lead to more exposure and sales. To improve your UX design on your mobile-first site, designial can help. Talk to us.