How Buyer's Journey Helps You Boost Revenue At Every Product Stage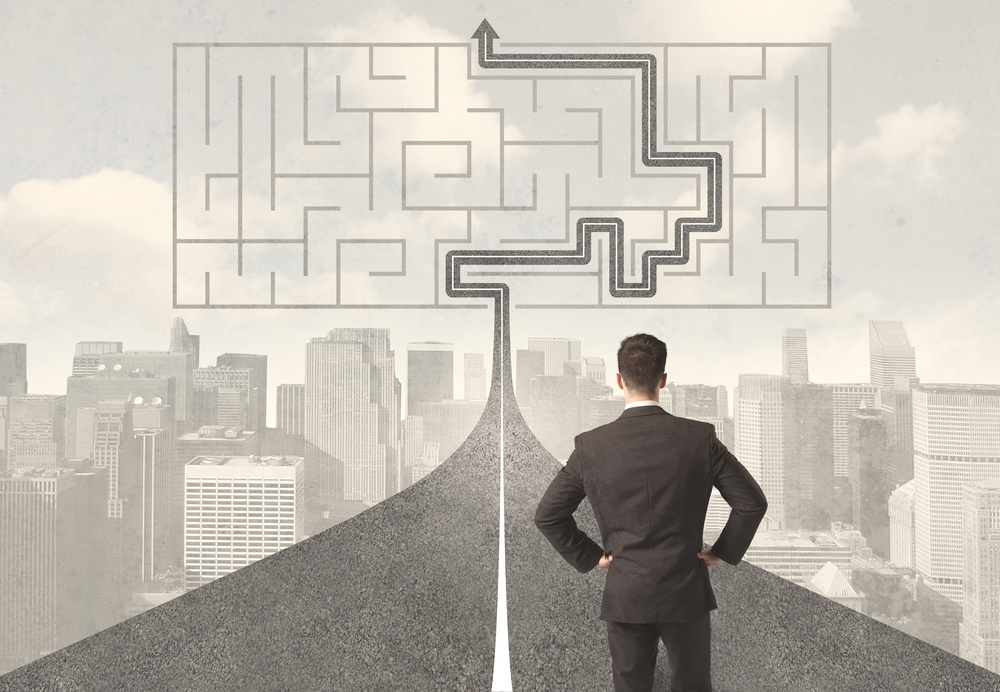 An organizational ecosystem is a dynamic system that brings together customers, employees, teams, data, and other various touchpoints. The buyer's journey is one element of this organizational environment. Buyer's Journey is the story of the customer's experience from initial contact, through the process of engagement and into a long-term relationship. It depicts the stages (awareness, consideration, and decision) that customers go through when interacting with a company, from buying products online or in-store to accessing customer services on the phone, to airing grievances on social media. B as a tool for creating marketing concepts, customer service ideas, and other projects.
Digital consumers
The increase in mobile devices and digital connectivity has drastically altered the traditional buyer journey. Consumers are bombarded with the sheer volume of content, which spawns incredible confusion and indecision. They can shop where and when they chose. The wealth of information available, and the ability to access it at any time, has provided consumers with extraordinary power. As a result, buyers no longer follow a specific buying process. Information overload from blogs, websites, social media, emails, and ads, people engage in a complicated purchasing process that has them spinning in circles, unable to make a quick and confident decision. This fragmentation of the purchase process makes mapping out customer journeys are more important than ever.
Mapping across all of the touchpoints and channels is, therefore, imperative to fully understand a brand's customer journey. A key benefit to digital retail is that consumers leave a range of footprints when researching, buying, and reviewing their purchases. It is significant to study customer behavior when mapping out the customer journey. Marketers and planners should understand insights, keyword analysis, and market mix modeling. Digital footprints are valuable to address consumer barriers and to fuel programmatic buying.
Business models and the buyer's journey
Every business model is unique. These business models can be clustered into different types, such as business-to-business (B2B) and business-to-consumer (B2C). There is a different buyer's journey for each of these business types. To develop a buyer's journey, businesses must have a clear understanding of the industry of their target audience and where the product lies in the product life cycle (launch, mature, or growth stage). The following process can help with identifying a brand's actual buyer's journey:
Choosing the correct journey framework
Identifying points on the decision path which can be influenced
Understanding the relevant touchpoints and how they interplay with each other

Defining the ideal customer journey to find any gaps and pain points

Establishing buyer personas
Considering the partnerships
Evaluating the strategy for voice
The challenge with B2B business model
In business–to–business, products, and services are involved as they include everything from high-value construction equipment to commercial real estate, jet and cruise liners, large quantities of office supplies to cloud-based document storage software consultations, etc. A single customer can account for a considerable amount of business. Thus, many stakeholders within the organization are involved in the buying process, which makes it complicated.
As you are selling the product or service to an entire group of people who have input in the purchase decision process right from the awareness stage, the decision-making process is longer and more tedious. Hence, the B2B buyer's journey follows a complex process within awareness, consideration, and decision stages.
In the business-to-consumer (B2C) business model, the buyer is often an individual, and the purchase decisions are faster. According to SiriusDecisions, 70% of the buyer's journey is complete before a buyer reaches out to sales.
| BUYER'S JOURNEY PHASE | CORRESPONDING STRATEGIES |
| --- | --- |
| Realizes the need for the product/service | Formulate marketing strategy is to create awareness for your product or service (newsletter & email marketing, blog posts, research papers, infographics, social media updates, etc.) |
| Researches about the product/service providers or vendors in the market, their facts, and stats, customer reviews, etc. | Know the buyers' persona at this stage. Your content should focus on their pain point. This can be achieved through search engine optimization (SEO), Google AdWords using relevant keywords. |
| Carries out additional research and eliminates vendors that do not meet their requirements | Communicate through marketing techniques to guide them to the next stage in the B2B buyer's journey. |
| Narrow downs the scope to a couple of vendors and compares them | Prep the sales reps for an effective sales pitch, which focuses on further clarification, product demos, and personalized services (free assessments, consultations, trials). |
| Finalizes the vendor and purchase with the support of the management | Close the deal as quickly as possible, communicating with the buyer effectively. |
| Continually reviews the purchase. | Delight your B2B customers even long after the initial purchase. |
Product life cycle & the buyer's journey
There are several ways to map the buyer's journey. But today, we are going to discuss the buyer's drive from the product perspective. With the ever-existing complexities and challenges in today's market scenario, it is difficult for businesses to assess the e and profitability of their product. As we saw earlier, one of the critical factors to consider mapping the buyer's journey is to know is where your product lies in the product life cycle.
The product life cycle is a concept that provides a way to trace the stages of the product's acceptance from its introduction to its decline. But concerning the buyer's journey, there is no decline stage in this PLC. Each step has its significance, incurred costs, and a specific set of activities for promoting the product or service in that particular stage. The product life cycle and the buyer's journey in a way coincide with each other.
Launch Stage
In this stage, both you and your buyers are unaware of each other. You are creating the need for your product, and the buyers realize that they need your product. Thus, the entire focus is on building the brand and generating awareness about the product in the market. With Digital Marketing, one can easily create brand awareness within the targeted groups. Digital marketing tools like content marketing, social media promotions, and paid banner ads and several other SEO activities help to create awareness of the brand. This stage is the early stage of the buyer's journey as they are just getting to know your product.
Mature Stage
This stage, there is a substantial profit improvement, and product acceptance is visible in the market. The buyers are aware of your product and that it exists in the market. They might consider your product/service along with other well-known brands. Buyers will dive deep to invest time to explore your product/service. During this stage, demand for the product rises, and the focus of the marketers is to reap the benefit from the rising product. Promote products and services via banner ads, video feeds, blogging, informative articles, PPC campaigns, social media optimization through Facebook, Twitter, and Instagram, and other digital avenues.
Growth Stage
This stage is a little different than the other two phases. The product is well established. The buyer will go through the awareness and consideration stage but will not spend much on researching as your product is already well established in the market. They are already aware of your product, considering their options according to their requirements, and quickly decides to continue to use it or purchase a higher level variation. There is a battle to not just retain current customers but also attract new ones.
It is vital to introduce new features for the product or release vastly different versions in the market this stage and to prevent the product from a sharp decline. Implement highly effective digital marketing strategies such as offering value-added services such as free trials, free consultation, free shipping, free samples, high-frequency flash banner Ads on the website, and mobile apps.
Impact of COVID -19 on Buyer's Journey
As COVID-19 became a global pandemic, and consumers have changed their buying habits, and it's more important than ever that you understand the buyer's journey. There's no doubt that the crisis caused by the global Coronavirus (COVID-19) pandemic has created an incredibly tricky business climate.
Irrespective of the COVID 19 situation, there is no change in the decision-making process while purchasing the consumers. Buyers still need awareness of their needs, consider and evaluate their options, and then decide to buy the product. What has changed is the way they buy and where they buy. As we know, consumers are turning their heads towards online purchases. Now more than ever, consumers are spending more time on their mobile phones. It is in business owner's interest to gauge this situation and take their products to the customer. This can be done by:
Channelizing your business online
Learning the shopping habits about their customer (where are they shopping, what are they buying and when)
Use digital marketing techniques to create awareness about their products.
Create a personalized online shopping experience
Increase your presence on social media
If you are a service provider, then give free subscriptions to the premium account for a limited time so that customer gets to know your product even better.
This period of isolation and uncertainty brought in massive overnight changes to their shopping behaviors. From bulk-buying to online shopping, people are changing what they're buying, when, and how. According to Statista, online transactions increased by 32.9 percent.
Conclusion
In conclusion, there are several lenses through which you can understand and map the buyer's journey. There are two parties involved in this journey: the customer and the seller. The customer's decision process will never change, be it a for a pencil or a plane. They will go through awareness, consideration, and decision stages. In psychological language, "it is human nature." It is the seller (businesses) who is the dynamic component here.
It is up to the brands/businesses/seller/PM's how they want to attract, retain, grow, and map their customer's journey. At designial, we help with mapping the buyer's journey, developing buyer personas, and overall digital marketing strategy. We also help implement the multi-channel strategy via mobile or web applications with the best in the class user experience. Contact us now.